Details

Category: Latest
Published:

Friday, 24 February 2017 00:00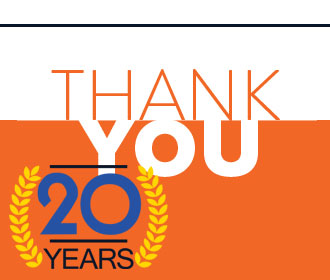 CHRI is a listener-supported charity that relies on your support throughout the year. May God bless you for your faithful partnership with this ministry.
To make a donation, click here, or 'read more' for a transcript of our Thank You letter to you, along with the story of how CHRI got started!
(this letter has been mailed to donors with 2016 tax receipts)

"To: Our Donors from Bill Stevens GM, the CHRI Team and volunteers,
Whether you have been a supporter of Christian Radio in Canada for 20 years or you're just getting started, you are essential to the very survival of a once fragile ministry.
In October of 1992 Dayna Dixon, an Ottawa teenager, swayed the powerful Canadian Radio and Television/Telecommunications Commission to allow music praising and worshiping our Saviour Jesus Christ to broadcast over the airwaves all across this country.
The CRTC Chairman from 1989 to 1996 Keith Spicer wrote in his book "Life Sentences": "I lobbied my colleagues hard to get them such (Christian) stations especially after that family's 16 year old daughter told us how hard it was just to be a young girl in a sex drenched society before you even found your own identity. She was not a prude or a fanatic; just a sweet kid and she reminded me of my own daughter."
That young woman was the daughter of Rob and Lynne Dixon who with their family and friends, appeared before that CRTC hearing on Christian Broadcasting then continued to volunteer their time and resources as CHRI went on the air in March of 1997.
This year we will be celebrating that amazing moment in broadcasting history and all those volunteers and employees of CHRI whose unique gifts 20 years ago are now being multiplied by the thousands with your own donations, time and prayers.
Today we see lives changed, families strengthened and the word of God spoken over our cities.
When the Lord puts it on your heart to pray for this ministry and give as you feel led, we are encouraged to keep overcoming our challenges. This year in addition to our onerous electric bill, maintenance costs and rent, we are incurring $50,000 in technical upgrades as we work to improve our sound, our reach and our ability to withstand the storms and technical setbacks that plagued CHRI in the beginning.
Thank you for trusting in God and thank you for giving to CHRI. We've come a long way in 20 years!"
For more ways to donate, visit chri.ca/donate