99+1 Days of Summer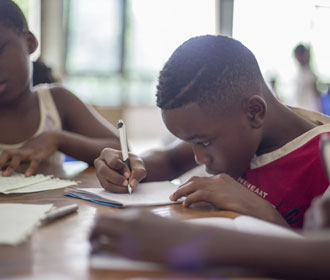 Are you ready to try out a new family game? Looking to sneak some fun literacy games into your kids' summer vacation? We love getting creative with our families, and what child doesn't love a silly story or game? Try out these new and old favourites during your next games night or rainy afternoon.
Today's article was written and provided by our friends at Camp IAWAH. IAWAH still has some availability left for this summer! They have cabins and backcountry sites available, as well as lots of tabin availability during the month of August, including Labour Day weekend. Learn more or consider booking at the IAWAH Campground this summer at iawah.com.
Roll-A-Story
All you need are dice and a free Roll-A-Story printout! Here are a couple: Roll A Story + Roll A Story (Fantasy Themed)

Telephone Story
Tell stories one word at a time, around the circle/table. The last person writes down what they hear. Get ready for some belly laughs.
Folded Story
This game works best with three or more people. One person starts the game by writing down a few sentences of a story. That person folds the paper so that only the last line of the story is visable. They pass it to the next player who writes a few more sentences and folds the paper the same way. This continues until the last person in the group writes an ending. Hand the paper back to the original person unfold, read, and laugh. If you're playing with an older crowd every person can begin a story simultaneously passing the papers around the circle until it returns to the original author.