Events
Details

Category: Events
Published:

Friday, 03 March 2023 16:37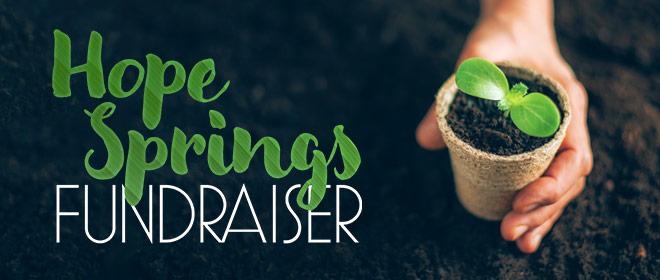 For 26 years, God has used CHRI – a daily source of encouragement – to plant and nurture His seeds in our hearts. When we sow the name of Jesus, the harvest is there in deeper relationships, stronger families, and a more resilient faith. He reminds us that even in the darkest days of winter, hope springs forth!
ON-AIR: March 22nd and 23rd, 2023, 7 A.M. - 6:30 P.M. ET
Join us as we celebrate how God has cultivated the lives of so many listeners. We'll share stories of hope and the impact the ministry of CHRI has had on lives in your community and around the world. Help us spring into a new season of growth by donating towards our $50,000 goal!
And don't forget to let us know how God has used CHRI to impact you, and send in your testimony to This email address is being protected from spambots. You need JavaScript enabled to view it.!
Your financial support to CHRI allows God to impact listeners like this:
"I have been a longtime listener and finally put in action what has been planted by the teachings shows, songs and words of wisdom. A close friend is going through depression, anxiety and struggling to get out of the dark place she is right now. I have been by her side as much as I can, and have told her that God is always on her side and she has been praying ever since. You are part of the strength and wisdom I have. God bless CHRI! Thank you!" - May
"When I listen to CHRI, and I engage with you guys via text/phone/email/fb message etc, I know I'm engaging with friends. I know the voice (person) on the mic, taking time in the studio, is kind and just doing their best to be a servant to those who God loves. I sometimes let my Borderline Personal Disorder and ADHD take hold of my fear and disorganization, but I know you guys are there for your listeners/friends/family." - Anonymous listener
"This morning I was feeling discouragement, despair, and a little bit of a depression. Long story. In order to take my mind off of things and calm down, I would usually sing a tune or listen to the radio whenever is convenient or immediate. I've come to know overtime that if I listen to any other station than yours my anxieties increase and everything else negative increases. So, I guess what I'm saying is what I've said for a long time now you guys are a Godsend and a beautiful sort of therapy. God bless CHRI." - Gary