Details

Category: Latest
Published:

Sunday, 10 June 2018 00:20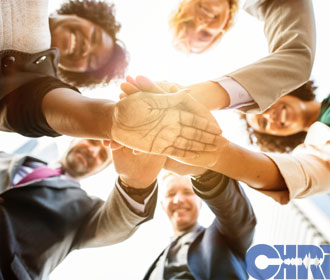 By helping us be the best we can be, you become an important part of so many lives! Read our summer letter that was just mailed out to recent supporters for just a few examples of how your support is making an impact.
To give, click here or call 866-247-1440.
To the heroes of CHRI!
A battle worn veteran off the front lines in Afghanistan came into CHRI during our Sharathon. He wore an army great coat, jeans and heavy work boots. We'd never seen him before and his name was not in our system. He dug into his pocket, pulled out a handful of bills and without counting them, made a donation.
He looked exhausted so I took him into Brock's office to sit for a while. He was uncomfortable with the excitement of phones ringing, listeners calling in their pledges and volunteers taking information, so I closed the door and quietly sat down with him. After a long pause he began to tell his story and, oblivious to you and me, he had been depending on our station as his only trustworthy lifeline since he returned from his last tour of duty.
That's what your donation does: it creates a trustworthy lifeline …for many. According to research, 80% of Christian radio station listeners tune in to help them grow spiritually and to be encouraged.
I'll call him Stan to protect his family. He was clearly suffering from PTSD. He was nervous, withdrawn and quite frankly saddened beyond words. He dropped in that day out of desperation because CHRI was the only thing holding his life together. He felt he knew us personally.
Returning to Ottawa from the battlefield, he found his 4 year old son in hospital with leukemia and his wife, hardened by the struggles of single parenting in tough times, had shut him out of their lives. In her disappointment and anger, she had placed a restraining order against him forbidding him to come into the hospital to pray with their little boy. We get to pray with listeners from time to time and it was an honour to pray with this wounded, hurting Canadian war hero, and in spite of his tough circumstances, his words were of thanks and forgiveness. We were humbled to be in his presence.
A few weeks later Stan contacted us to let us know that his son had gone to be with Jesus and thanked us for being there for him.
Care went to the funeral and was shocked at how the family shunned him. She invited him to come back to the station and bring his little girl. He was allowed to and they were wonderful on the radio, blessing our listeners as their beautiful daddy-daughter bond reached across the airwaves!
We can't predict what life will bring us or who is listening at any given moment; we can just be obedient to God's word and consistent in making it available night and day.
That's where you come in. Your donation provides CHRI with the basics of broadcasting from paying our hydro in order to transmit throughout the region, to ensuring that recording artists are properly compensated for allowing us to play their inspiring songs.
If CHRI is filling a need in your life you are doubly blessed because your support is contributing to the well being of other listeners regardless of their circumstances. When you listen to a favourite Bible teacher on CHRI, you're building a strong foundation for your life, for the lives of family members and for the friends you interact with. Remember the moms who on Saturday mornings, know it's safe to leave their little ones in front of the radio learning value lessons from Adventures in Odyssey and the moms who have time to listen with them.
By helping us be the best we can be, you become an important part of so many lives.
Thank you for taking a moment and thinking about all the lives being changed every night and day by your decision to help CHRI's ministry and God bless you for being an integral part of it. You are the heroes of CHRI.
Have a healthy and safe summer filled with God's beauty and if you can make it to SUMMER SPLASH, say hello. We love you dearly.
Blessings,
Bill Stevens GM, the staff and volunteers at CHRI