Blog
Details

Category: Blog
Published:

Saturday, 10 November 2012 19:52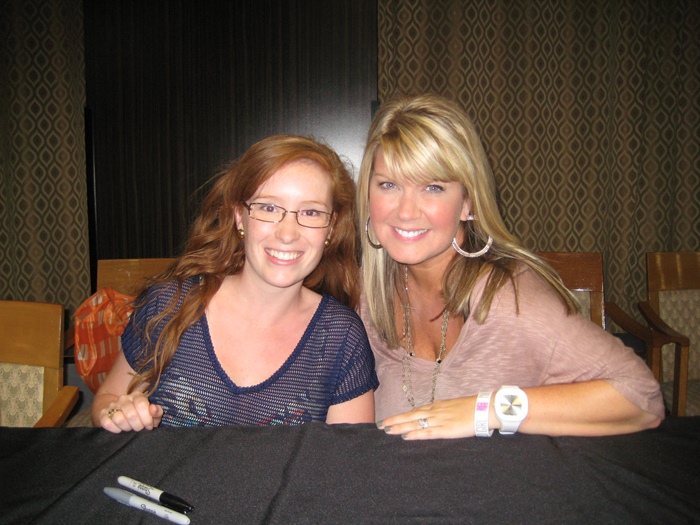 It's the final day of the Music Boat 2012, and the rockiest water yet. Our stateroom was right at the bow of the ship so we felt it the most. It was a windy day – hot in the sun, but cold in the shade with the wind of the ocean. (I heard there was frost back in Ottawa, so I guess we were getting acclimated to home!!). We spent most of the day sitting on the pool deck watching Classic Petra and meeting artists. The day actually flew by quite quickly so I don't have a whole lot to say... During dinner (the dining room was quite vacant, the servers say because of the rocky seas people lose their appetite) the wait staff who have been serving us all week sang a farewell song. Each day we are encouraged, as guests of their ship, to serve THEM. We want to be examples of good Christians and bless them deliberately throughout the week. One evening, one of our servers shared that he has three daughters and a wife at home in Indonesia and he sees them only 3 months for every 6 months he is at sea. The first few weeks back to work, he said, are the hardest because after supper and their work is finished for the evening, they go to their rooms and lie awake thinking of the family they're missing back home. We sometimes forget how blessed we are to be able to work in the same city as where our families live. He did say, too, that in all his travels working for Carnival Cruiselines, his favourite countries to visit are the cold ones! LOL, we encouraged him to come to Ottawa for Winterlude in February one year with his family :)
After dinner, Christian Illusionist Jim Monroe put on a show, artist Jared Emmerson painted to music (same artist as last year, with his paintings of the face of Jesus auctioned off for approx.. $5,000 for World Hope and Premiere Christian Foundation) then Natalie Grant performed. Oh man! This is someone I have been wanting to see live since I missed the 'Concert Under the Stars' in Maberly, Ont. She began with an a capella song and just a bit of acoustic guitar to set the atmosphere, then her band joined her for more songs. She is a serious vocalist! I couldn't believe the instrument she has and her pitch, seriously IS perfect! She brought a new meaning to the songs "Held" and "In Better Hands" after confessing that she wrote these (and most of her) songs to minister to her fans and the people of Christ, never realizing she would need them to minister to her own hurts (her father just fell seriously ill). She was so transparent that night. After the band left the stage, she concluded her time with another moving acoustic piece.
I think emotions were flying high that night, it's the final night of the cruise, new relationships have been formed, we're all feeling spiritually renewed, there's a farewell concert on the pool deck starting at 11:00pm, and many people are on anti-nausea meds. Before the farewell show (several artists come together for this), I introduced one more act... Kutless. The band focused on their worship collection the audience lifted up its voice.
Although Premiere Productions will not be hosting a Music Boat in 2013, they promoted a new event this week that I want to quickly tell you about:
"Illuminate" is a new seven-day, six-night vacation that brings families together to Walt Disney World and offers evening concerts with Christian artists such as Casting Crowns, Mandisa, Building 429, and more! July 28th – August 3rd, 2013 www.illuminatevacation.com
Tickets go on sale November 12, 2012!
photos:
with Natalie Grant
with Mandisa
Classic Petra - keytar, oh ya!
Classic Petra's Greg Volz
with Phil Joel
the dining staff
introducing Kutless
Kutless
our port-hole stateroom
towel walruss
one last late-night hot chocolate