Blog
Details

Category: Blog
Published:

Friday, 20 April 2012 01:00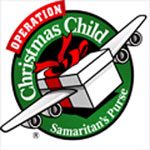 Blog Updates from CHRI GM Bill Stevens' trip to Uruguay with Samaritan's Purse Canada where he and his wife, Denise (and others) have the priveledge to distribute Operation Christmas Child shoeboxes.
Blog from Friday, April 20th 2012:
It took nine hours to fly from Miami to Montevideo so it was the start of a busy day when we arrived. Ian (OCC) keeps us all together and Pablo (OCC Uruguay) is our translator. These guys and the other Canadians travelling in the group are...
... pastors from several different denominations so the discussions are interesting with everyone of course agreeing on the basics.
That first day, Thursday, was orientation with a tour of the city of Montevideo. Most of the population of Uruguay live in this city and as you may know the country is wealthy by most of the worlds standards. In fact our first duty was to gather in prayer for the privilaged in the area with hopes that they will remember the Lord and of course the poor here of which there are many.
OCC´s purpose is to evangelize and they do it in this part of their ministry with the distribution of Christmas shoe boxes and the message of the Gospels.
Our second day began with devotions, prayer and an early breakfast so we could begin the hour long bus ride to the first church on our tour.
The church began as a very small house and has been expanded to include a beautiful sanctuary, office, classrooms and kitchen.
We spent the moring sorting boxes for distribution have had a small rest this afternoonand are now headng out to eat.
The people we have been introduced to here are amazing, filled with the love of God and an example to all of us.
I fully expect to come home richer than when I left by knowing them.