CONGRATULATIONS to Jordan St. Cyr, who won his first Juno award for Contemporary Christian/Gospel Album this weekend (in his first ever nomination)!
Jordan is celebrating while on tour in the U.S.A. with Colton Dixon and Apollo LTD.
Jordan shared, "To be able to write, record, and release songs of faith, ones that encourage our hearts to know we don't walk this road alone, is everything! I'm grateful to God every day that this is what I get to do."
Other nominees in the Christian category were Dan Bremnes, Love & the Outcome, Daniel Ojo, and Tehillah Worship.
The Juno Awards 2023 will air on T.V. on Monday, March 13 at 7:00 p.m.
Add a comment
World Water Day is coming up, March 22nd! Did you know that 1.1 billion people lack access to a basic drinking source, and millions more devote many waking hours to obtain it? In many communities, women and children spend up to 60% of each day collecting water.
Gospel For Asia's Jesus Wells bring access to safe, clean water used for drinking, bathing and agriculture, right to the communities that need it most.
Learn more about GFA's Clean Water Campaign or sponsor a well at gfa.ca.
Add a comment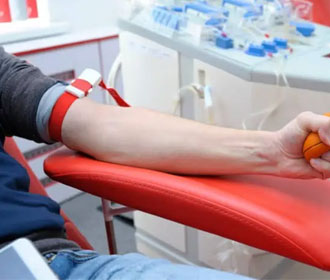 Blood. It's a central theme in the Christian faith. Coincidentally, as we reflect on the suffering and death of Jesus this Easter, Ottawa faces a critical shortage of blood for emergency transfusions. The pandemic reduced the Canadian Blood Services' donor base by 30 percent—its lowest rate in a decade. Many donation centres are operating below 50 per cent capacity and it is not sustainable. [...]
Add a comment
Details

Category: Events
Published:

10 March 2023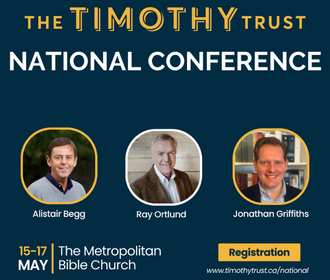 The Timothy Trust are very excited to be able to host their first National Conference. This conference looks to refresh and encourage through the teaching of the Word of God by their keynote speakers. The keynote speakers for this year are Alistair Begg, Jonathan Griffiths and Ray Ortlund Jr. The conference will focus on the discipline of persevering in the task of faithful Bible ministry, "In Season and Out of Season" (2 Tim 4:2).
WHEN: May 15th - 17th, 2023
WHERE: The Met Bible Church (2176 Prince of Wales Dr, Ottawa)
For details: timothytrust.ca/national
Add a comment
Details

Category: Blog
Published:

08 March 2023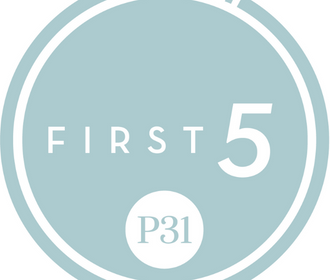 Today, we are celebrating the amazing women in our lives - including listeners, CHRI staff, and artists! To the lovely women in our community - we want to recommend one of our favourite Bible resources - the First 5 App, started by author and speaker, Lysa TerKeurst. Care & Rachel have done joint Bible studies through this 5-minute daily devotional for women, and LOVE it!
Take some time this International Women's Day to remember the One who created you, loves you, and has a purpose set forth for you.
Add a comment