Blog
Details

Category: Blog
Published:

Monday, 17 August 2020 13:47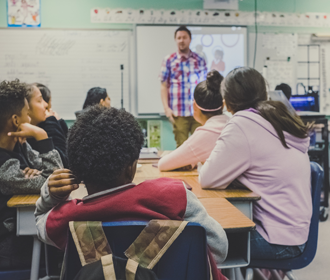 Teachers face significant challenges in the coming months once school reopens in early September.
Schools and school boards across the city and the province must impose restrictions to ensure safety for teachers and students during this COVID-19 pandemic. These restrictions create difficulties for parents, children and teachers.
For example, the Ottawa Carleton District School Board recently released its plan for the fall which includes classroom learning for elementary grades and a mix of regular classroom and on-line learning for the high school years.
In elementary grades, teachers must ensure that young children maintain "social distancing" and mask rules when kids are accustomed to group learning and playing with whoever they wish. Children must stay in their groups at recess and lunch times.
In high school grades, students will attend school in rotation while the rest of the time they will be learning on-line.
For teachers, all of this means added stress and uncertainty.
They must adapt to this new reality at a time when many have taught for years in the traditional classroom system. Older teachers may find it hard to teach on-line and those lecturing through the internet will miss the personal interaction of the classroom.
Those in the class-room will need to enforce social distancing and mask rules. They will be concerned about their own health as well as that of their students.
So, let us pray:
• For safety for teachers and students in the ongoing pandemic (Psalm 3:5).
• That teachers will be patient as they deal with the pressures of managing young children in the early grades or the on-line issues in the later years (Romans 12:12).
• For increased inner strength as teachers cope with changes (Ephesians 3:16).
• For peace as teachers navigate the daily issues in the classroom or on-line (Psalm 29:11).
• That teachers will seek God's wisdom as they face the unexpected (Proverbs 2:2).
May those teachers who follow Christ rely on the Lord more and more. And may those who don't, open themselves to the wonders of God in these difficult times.
Bob Douglas, a retired journalist and public relations officer, is on the Pray Ottawa team headed by Sarah Jackson. He is married to a retired teacher. They have three children and eight grandchildren, some in elementary school, some in high school and a couple in university.