Blog
Details

Category: Blog
Published:

Friday, 04 May 2012 16:07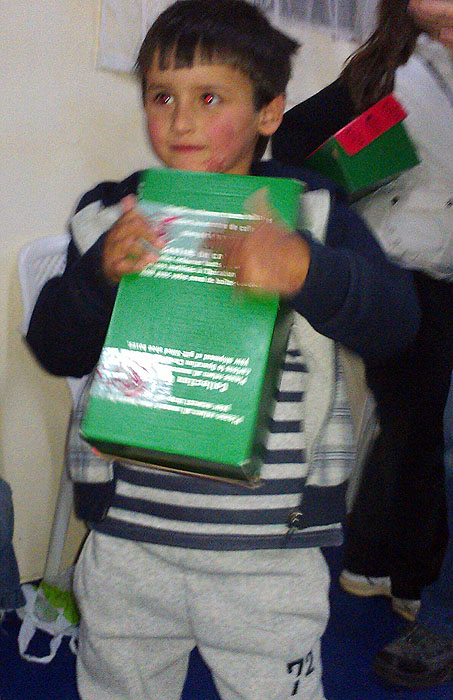 I could go on and on about Uruguay, about Samaritan's Purse and the impact Operation Christmas Child is having there and around the world. These few photos taken on my cell phone don't do the experience justice but I attach them to share a glimpse of the journey...
You'll see some of the many churches (seven?) we visited and many more children and their parents (more than 100) we witnessed giving their lives to Christ and continuing their journey to Him.
There are a couple of snap shots of the city and the conflicting culturesthat exist there for general interst but take special note of the child whose life has been changed forever by the shoe box carefully packed by a Nepean couple and their grand-daughter. This one little boy represents so much of what we saw. His scars are visible, so many are not.
Here, Care Baldwin calls The Sanderson's and asks them to share their experience with Operation Christmas Child:
It's May now, Christmas is a long way off. Try to remember the faces of these South American pastors, the children they love so much and the value of taking the time this Christmas to give an enduring Christmas present that truly keeps Christ in Christmas.
A special thanks to Ian Stokes from Samaritan's Purse for organizing things so well and to all the pastors and their wives we travelled with. Love you guys!
Learn more about Operation Christmas Child and Samaritan's Purse.