Contests
Details

Category: Contests
Published:

Monday, 06 June 2022 13:11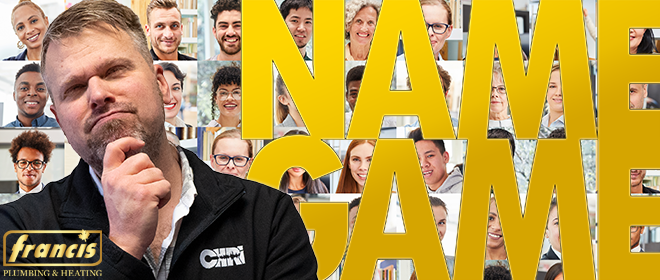 Everyone has a first name, and yours could win you $99.10 on the Morning Express **UNTIL THE END OF JUNE***! Surprise! You have another month to listen for your first name to win cash, courtesy of Francis Plumbing & Heating!
HOW:
• Listen weekdays at 8:00 A.M. ET
• Brock will announce a first name on air, and if he says your first name, text in "My name is [insert name]" as fast as you can! We want to hear from you, OR someone you know! Get all your friends and family involved! Text 613-247-1886
• The first person, with that given name, to text in, wins $99.10.
• Only someone with that first name can win...you may NOT text on their behalf!
PRO TIP: Our first name ideas will stem from CHRI's bi-weekly email subscriber list. So, if you want to ensure that your name is in the mix, sign up now!
PRIZE: $99.10
SPONSORED BY FRANCIS PLUMBING & HEATING:
• Francis Plumbing & Heating has been in Ottawa since 1933 and is based on Christian ethics and morals.
• Safety first always – all Francis technicians follow recommended safety protocols before entering your home.
• Offering many products & services including: furnaces, plumbing, heating, hot water, water purification, gas lines, and heat pumps (a highly efficient and green heating & cooling option)
Click here for CHRI General Contest Rules